Ronis' wife, the Communist militant painter Marie-Anne Lansiaux (1910–91),  was the subject of his well-known 1949 photograph, Nu provençal (Provençal nude). The photograph, taken in a house that Marie-Anne and he had just bought in Gordes ,  showed Marie-Anne washing at a basin with a water pitcher on the floor and an open window through which the viewer can see a garden, this is noted for its ability to convey an easy feeling of Provençal life.
Ronis remembered:
"We had a little stone cottage at Gordes. It was a hot summer, and I was repairing the attic. I needed a trowel, so I came down and there was Marie-Anne standing naked on the stone flags, washing herself from the tin basin. 'Don't move,' I said and, my hands full of plaster, I grabbed my Rolleiflex and took four shots. It was the second shot which I chose.
It took two minutes in all. Miracles exist, I experienced it. I have never been so anxious as when I developed that film. I felt that, if the image was good, technically and aesthetically, it would be a major moment in my life, a prosaic moment of extraordinary poetry."

* Willy Ronis' contact sheet of his image "Le Nu Provencal" 
The photograph was a "huge success";  Ronis would comment, "The destiny of this image, published constantly around the world, still astonishes me." 
Later in her life, he photographed Marie-Anne suffering from Alzheimer's disease , sitting alone in a park surrounded by autumn trees.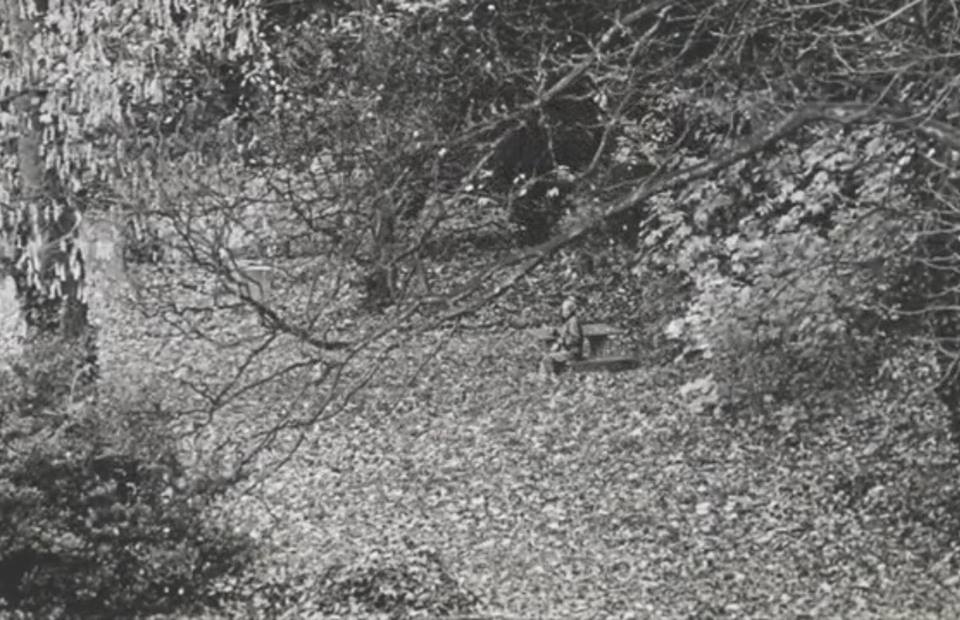 source
https://en.wikipedia.org/wiki/Willy_Ronis
https://iconicphotos.wordpress.com/2012/07/24/willy-ronis-le-nu-provencal/