As quoted in R.v.R. : Being an Account of the Last Years and the Death of One Rembrandt Harmenszoon Van Rijn (1930) by Hendrik Willem van Loon
No artist has left  a loftier or more penetrating personal testament than Rembrandt van Rijn. In more than 90 portraits of himself(including over forty paintings, thirty-one etchings and about seven drawings) that date from the outset of his career in the 1620s to the year of his death in 1669,he created an autobiography in art that is the equal of the finest ever produced in literature even of the intimately analytical Confessions of St. Augustine.
To Kenneth Clark,(art historian) Rembrandt is "with the possible exception of Van Gogh the only artist who has made the self-portrait a major means of artistic self-expression, and
he is absolutely the one one who has turned self-portraiture into an autobiography.
Rembrandt's self-portraits were created by the artist looking at himself in a mirror,  and the paintings and drawings therefore reverse his actual features. In the etchings the printing process creates a reversed image, and the prints therefore show Rembrandt in the same orientation as he appeared to contemporaries. This is one reason why the hands are usually omitted or "just cursorily described" in the paintings; they would be on the "wrong" side if painted from the mirror.
Three phases of  Rembrandt's self-portraits
Scholars generally divide Rembrandt's self-portraits into three phases. There are the lively and experimental images that he created as a young artist on the make. In these he explores effects of light as well as bizarre grimaces and facial expressions. Often he appears with a shock of chaotic,tangled hair that could be a visual symbol of his fertile creativity .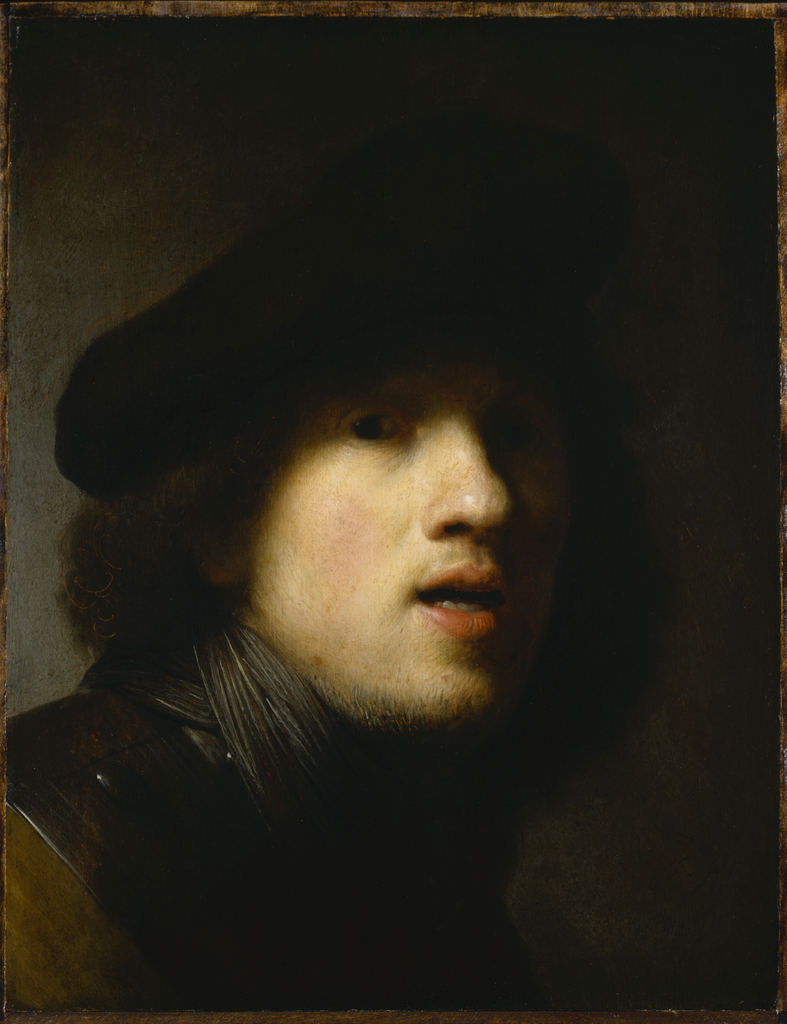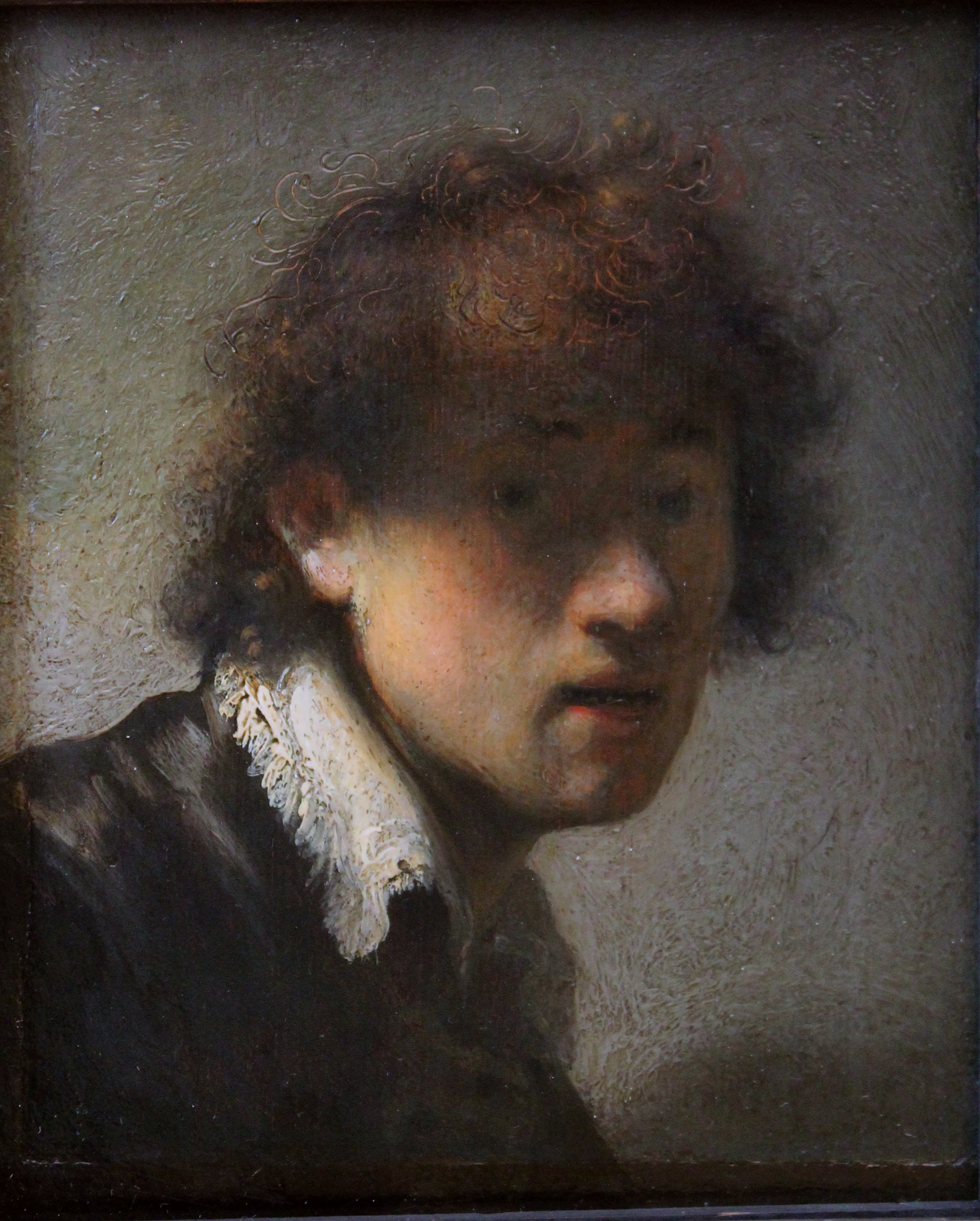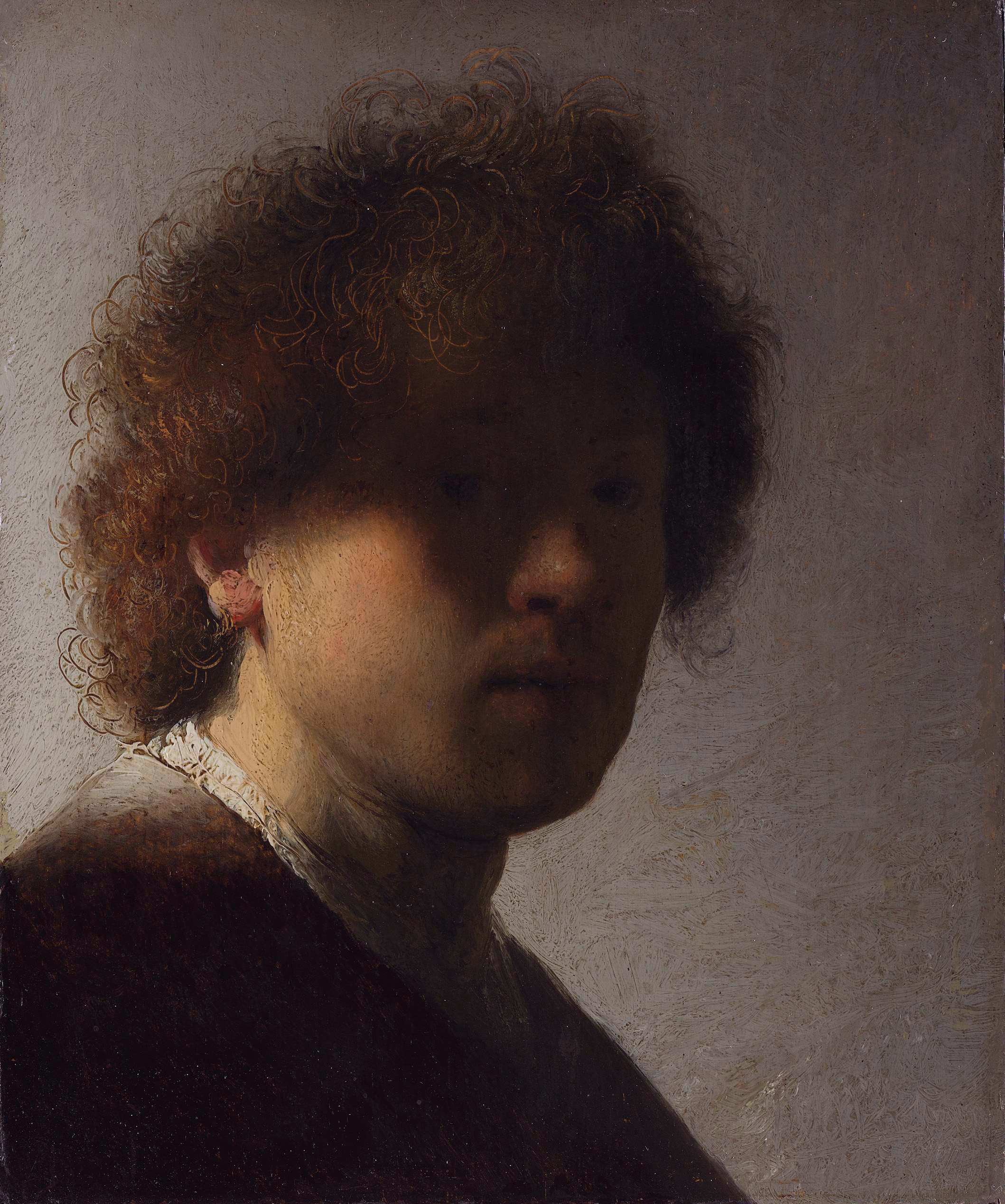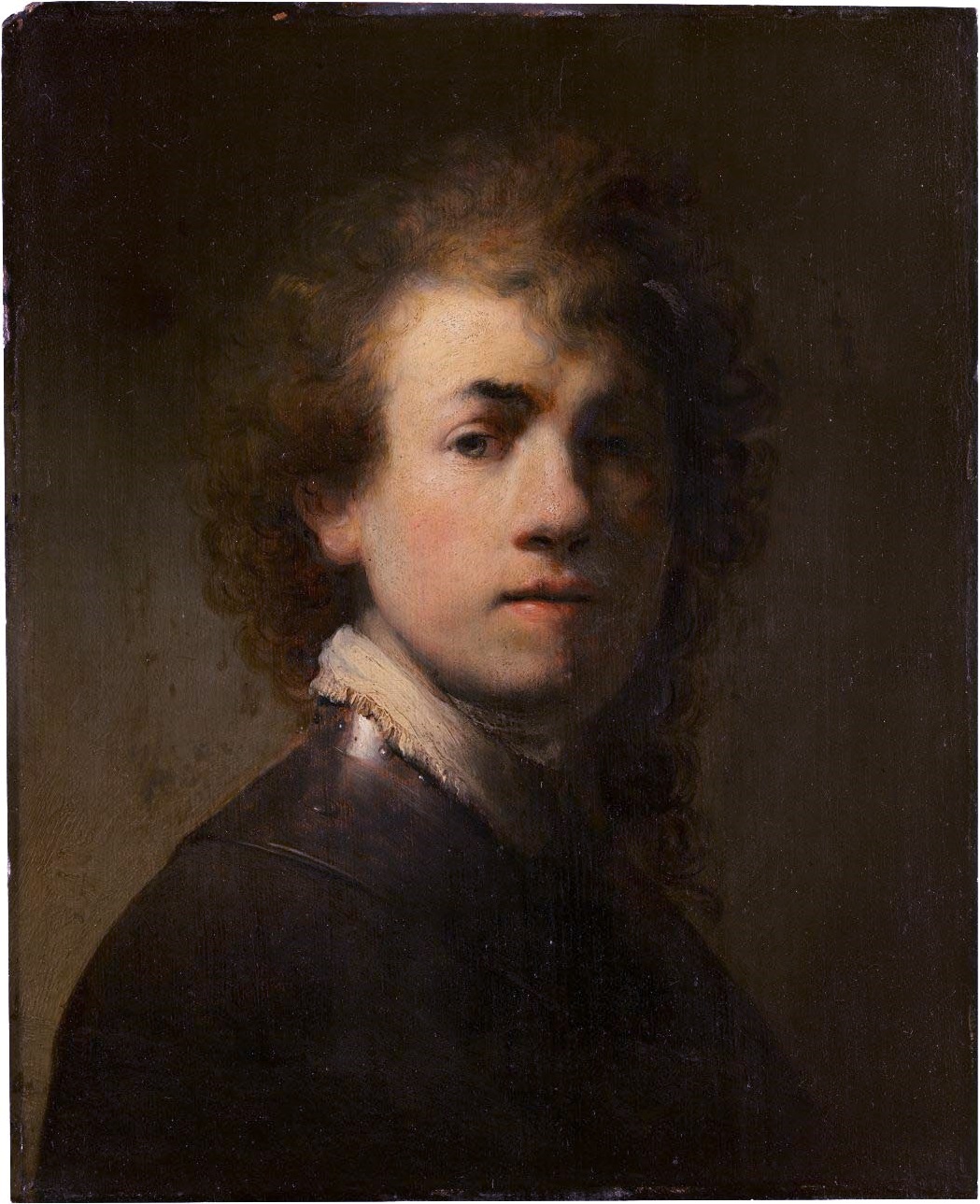 Νext come the self-portraits of the 1630s and '40s,when he appears in middle age ,wearing expensive clothes such as fur-trimmed velvet coats. In these pictures  which are perhaps less pioneering than those that came before or after, Rembrandt presents himself with dignity while showing off the trappings of prosperity ,reflecting the commercial success he was enjoying in Amsterdam.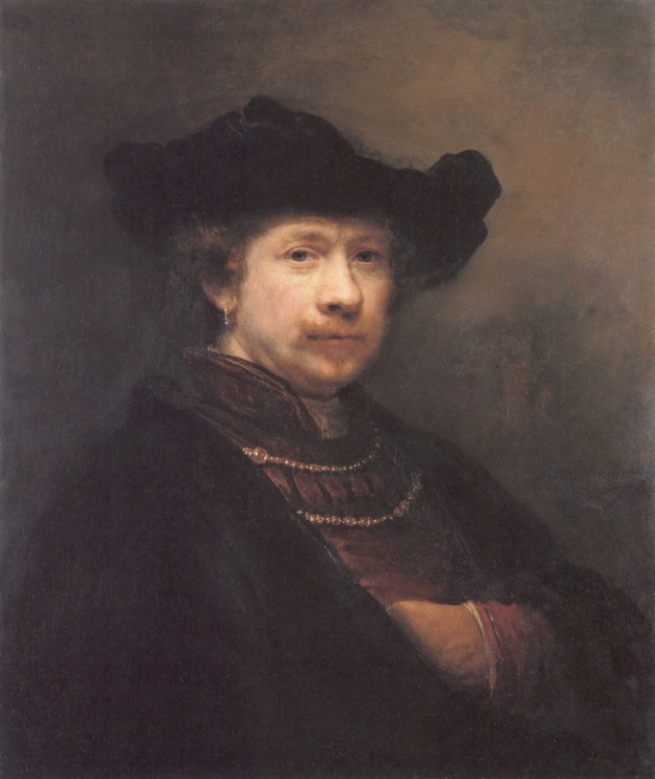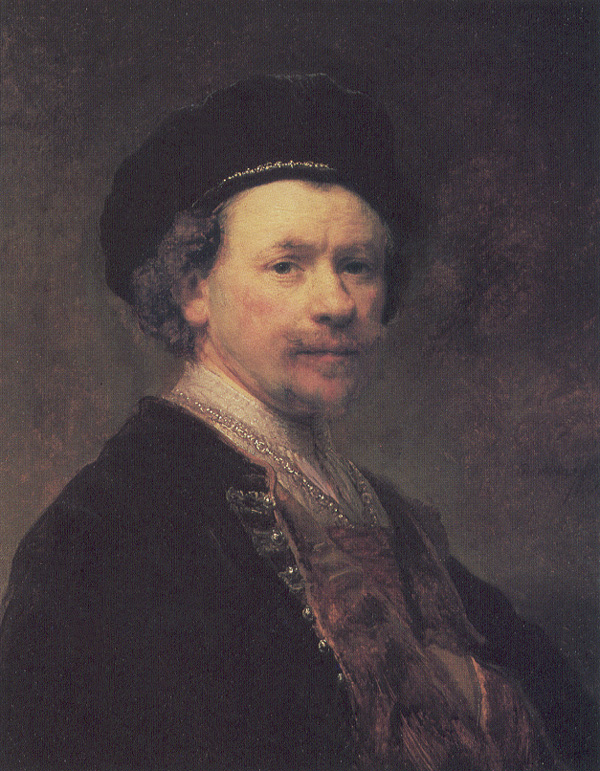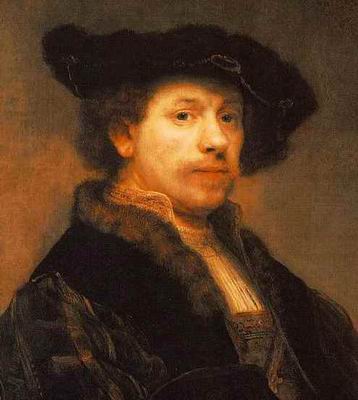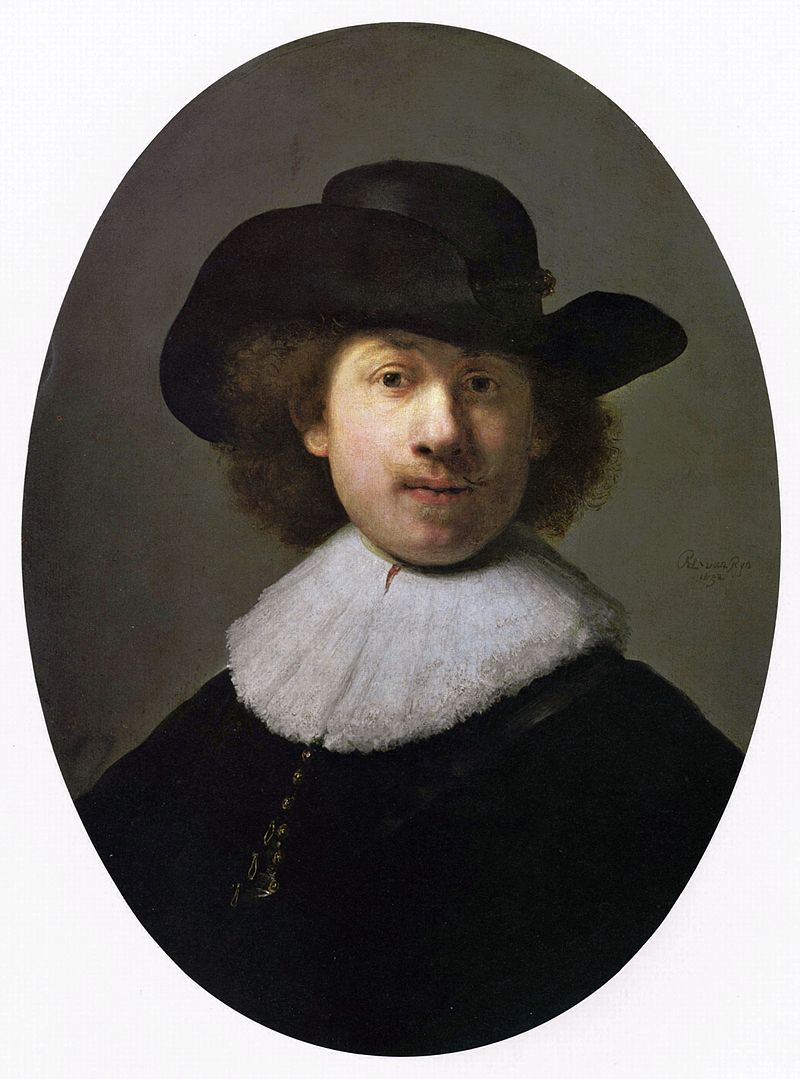 Finally,after a gap of around seven years when he refrained from the practice ,there are the 15 or so self-portraits of his late years,beginning in 1652. For many people,these are among the greatest artworks that Rembrandt ever produced. Gone are the gold chains and richly embroidered shirts. Instead the artist depicts himself with rugged simplicity and honesty. As a result,these images seem to suggest a refreshing,and strikingly modern,interest in introspection.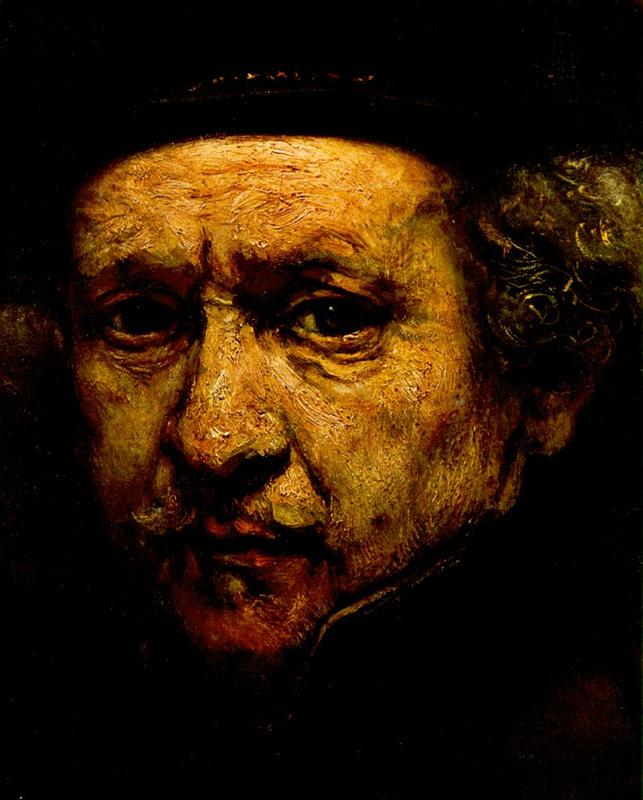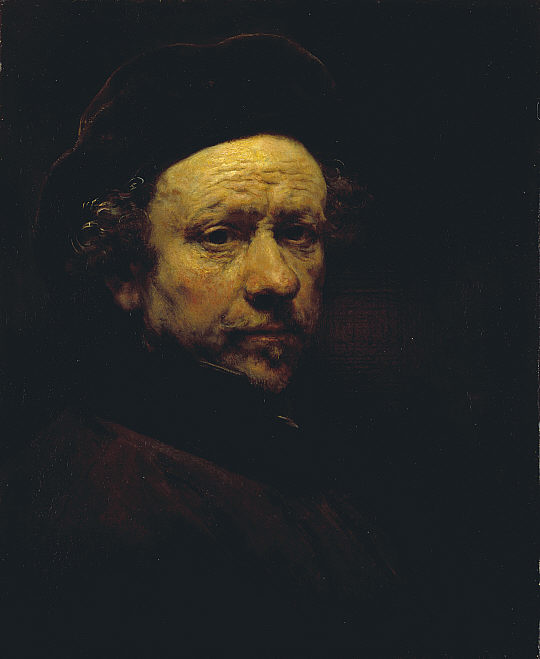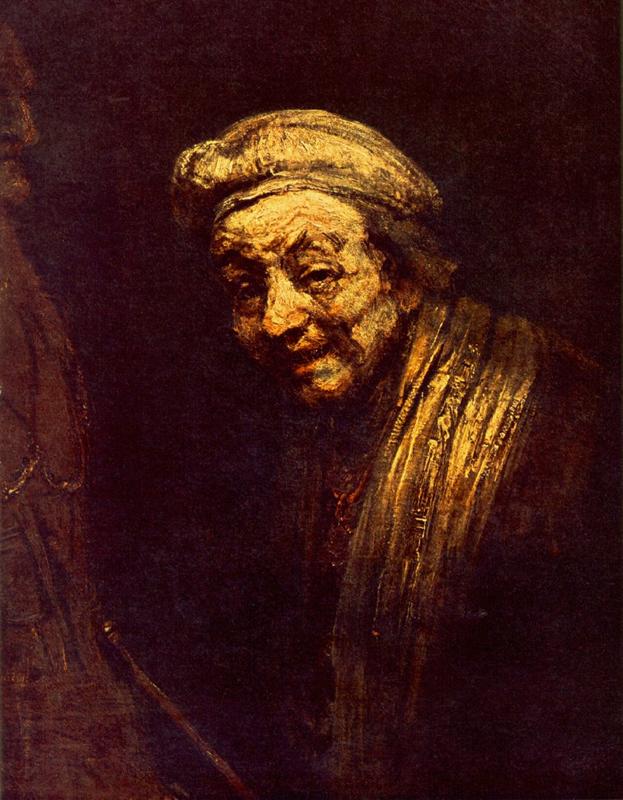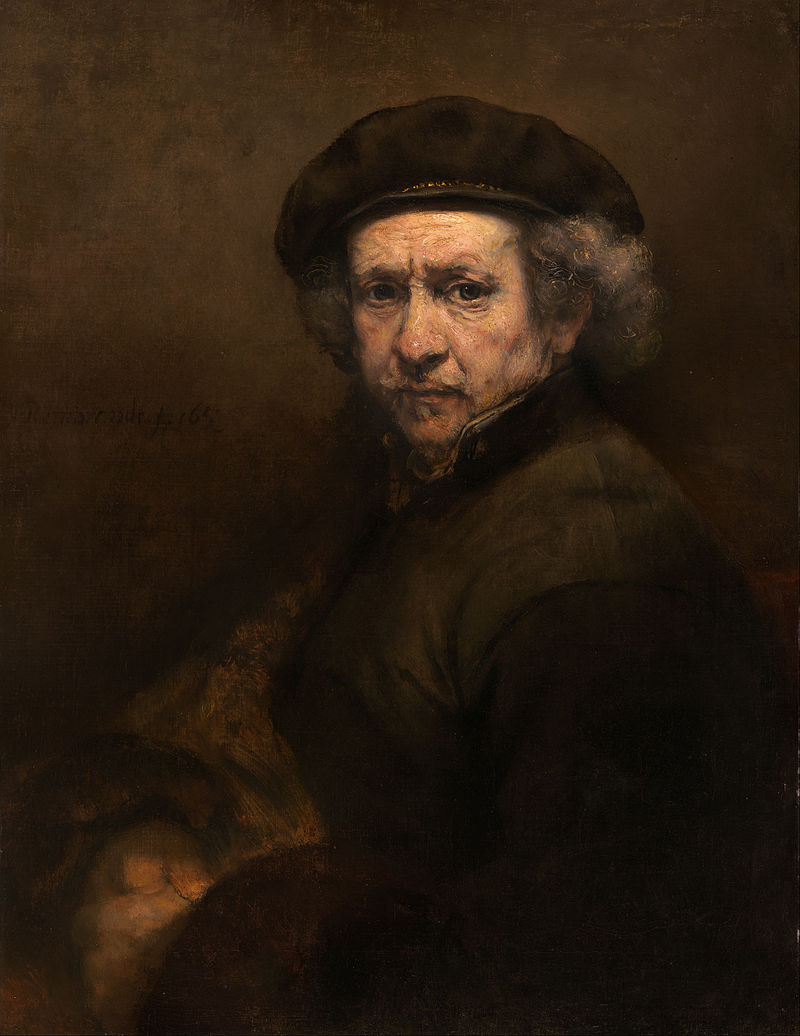 Self-Portrait with Two Circles
Lastly i left a masterpiece of his last years.  It is the most ambitious self-portrait in which he is depicted at work. It is notable for its monumentality and for an enigmatic background. In this mysterius work ,we see the master himself,in an unsigned portrait. Behind the painter are the circles that still puzzle art historians about what Rembrandt intended them to mean.The hand holding the brushes is a striking feature in that it is so vaguely depicted.
There has been much scholarly debate about the significance of these circles but no one has come up with a definitive hypothesis. They may symbolise eternity and perfection but the theory which attracts the greatest number of adherents is that they are a symbol, or rather evidence, of artistic skill, in that to draw a perfect circle freehand was traditionally thought to be the ultimate test of draughtsmanship.
It seems as if Rembrandt also gave viewers a role in the creative process:that of using our powers of perception to complete the painting in our head…
source:
rembrandtpainting.net
bbc.com
wikipedia.org
worldsbestpaintings.net